Okay, it isn't such a huge secret, but once in a while the studios just don't seem to want to make a big deal about the fact that a particular flick is based on a comic book and/or graphic novel. This is probably mostly because a lot of people still think of comic books as featuring nothing but four-color heroes in a clear-cut struggle of Good vs. Evil, even though these days that image often couldn't be further from the truth. In fact, movies often have to tone down the level of mature themes that can be found in some graphic novels. Take a look at these Top 5, for instance:
5. The Losers
The short version: A team of ex-CIA agents, now doing plausibly deniable Black Ops missions for the U.S. Military, are betrayed by their handler. Now they want revenge while clearing their names.
Family resemblance: Very high. While scenes such as the shooting down of a helicopter full of children were considerably toned down to get a PG-13 rating for the screen, it otherwise follows the original 2003 Vertigo Comics miniseries quite closely.
4. Priest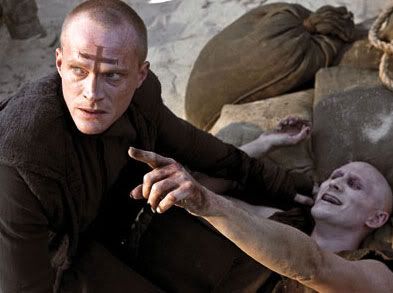 The short version: In a post-apocalyptic future where vampires have preyed on humans for generations, the church trains armies of warrior priests to protect the human race.
Family resemblance: Very low. The 16-issue comic series has hordes of characters that appear nowhere in the film -- including a few zombie characters -- and roams through several different historical eras, whereas the film has a mainly wild west feel to it. The movie priest played by Paul Bettany doesn't even get a name other than Priest, but at least he's still human, unlike the tortured, rage-filled, undead protagonist of the comics, Ivan Isaacs.
3. Red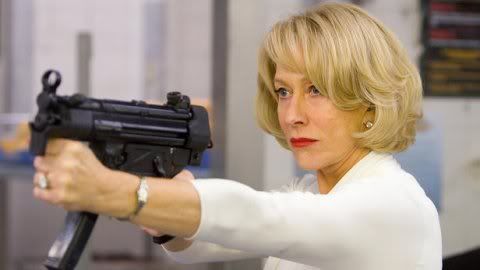 The short version: Retired CIA agent Paul Moses (Frank Moses in the film) finds that he's been placed under a termination order because he knows too much. Wanting only to be left in peace, he comes out of retirement and goes after those who issued the order.
Family resemblance: Low. The film has many action sequences and shootouts, like the three-part comic series, but gives the plot a much more comedic slant. Several characters were created for the movie, and while the main character in the book is generally described as an "unlikable monster", obviously Bruce Willis wouldn't put up with playing such a character, and Frank Moses, while certainly not someone to mess with, is also not nearly so bloodthirsty as his alter ego Paul.
2. Cowboys & Aliens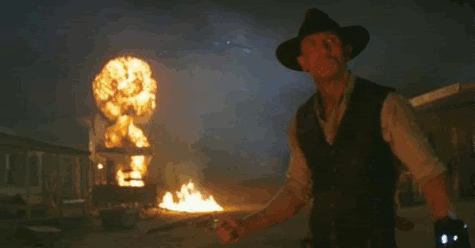 The short version: Aliens land on Earth, in the American Wild West of 1876. Suddenly the cowboys and Indians have a much more dangerous enemy to fight than just each other.
Family resemblance: Low. The overall plot is fairly similar, but several new characters are added while a few characters from the graphic novel are removed and two others were basically combined into Olivia Wilde's character. The amnesia angle for Daniel Craig's character, Jake Lonergan (originally named Zeke Johnson), is absent from the graphic novel, as is the mystery bracelet -- in the graphic novel, Zeke gets a microwave pistol from the aliens instead.
1. Surrogates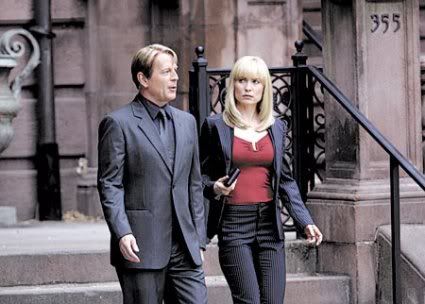 The short version: In the future, people interact almost exclusively through remote controlled robot bodies called surrogates -- supposedly the ultimate in safety. But someone has found a way of killing by remote control as well, and a lone law enforcement officer needs to get to the truth and stop the murders.
Family resemblance: High. Bruce Willis seems to like starring in comic book adaptations, at least the sneaky ones, but he never seems to want to keep the characters' first names. Here, police lieutenant Harvey Greer becomes FBI agent Tom Greer. The five-issue limited series, which ran from 2005 to 2006, has a somewhat darker ending than the movie, but otherwise the film follows its source material pretty closely.
Image: